Down-regulatory effect of Pairogen, a health drink, on inflammatory response to Rhodococcus aurantiacus infection in mice
博客分类 论文
M. Yi1, H. Tao2(陶 恵栄), M. Kohanawa1, S. Zhao3, Y. Kuge4, N. Tamaki5
1 Department of Advanced Medicine, Graduate School of Medicine, Hokkaido University, Japan
2 Tao Clinic, Japan(陶氏診療院)
3 Department of Tracer Kinetics & Bioanalysis, Graduate School of Medicine, Hokkaido University, Japan
4 Central Institute of Isotope Science, Hokkaido University, Japan
5 Department of Nuclear Medicine, Graduate School of Medicine, Hokkaido University, Sapporo, Japan
Available online 14 August 2012
Introduction
The health drink Pairogen mainly consists of ferrous ferric chloride (FFC) water that appears to perform multiple biological functions by regulating intracellular redox reactions in living organisms (1). With respect to its contribution to host defense, FFC water reportedly protects plant against fungal infection (2). However, little is known regarding the capability of FFC water and Pairogen to regulate the defense mechanisms in animals or humans in order to respond properly to pathogenic organisms. Herein, we investigated whether Pairogen regulates inflammatory response to Rhodococcus aurantiacus (R. aurantiacus) infection in mice.
Methods
We assessed survival, organ bacterial load, and inflammation (cytokine production and histomorphological changes) in Pairogen-treated mice (F0) and first-generation mice (F1) following infection. Cytokine response to heat-killed R. aurantiacus was further explored in the peritoneal macrophages of Pairogen-treated F1 mice.
Results
Longitudinal ingestion of Pairogen improved survival of infected mice in a concentration-dependent manner. Rapid elimination of bacteria from the organs (such as livers and spleens), accompanied by decreased production of tumor necrosis factor-alpha and interleukin-6 and elevated release of interleukin-10, was observed in F0 mice treated with 10-fold-diluted Pairogen. Histological studies also exhibited a significant reduction in granuloma number and size as well as amelioration in the oxidative status in mouse livers at day 14 following infection. The effects of Pairogen were further pronounced in F1 mice treated with 10-fold-diluted Pairogen. Stimulating the peritoneal macrophages from these mice with heat-killed R. aurantiacus induced the production of three cytokines similar to those detected in vivo, whereas gene expression of these cytokines was down-regulated, suggesting an inhibitory role of Pairogen in cytokine expression and the mutual antagonistic relationship among the cytokines.
Conclusion
The present study reveals that longitudinal ingestion of Pairogen improves survival, accelerates bacterial clearance and suppresses the over-expression of inflammation-related cytokines by regulating cellular redox reactions, and consequently results in depression of granulomatous inflammation in R. aurantiacus-infected mice. Moreover, these effects of Pairogen were enhanced in their offspring when they continued to ingest Pairogen. Pairogen is thought to be a useful redox regulator that contributes to the regulation of inflammatory and immune responses. It may also be expected to improve the quality of human life by heightening the defense functions against infection.
http://www.sciencedirect.com/science/article/pii/S1043466612003481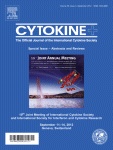 2016-03-12